Image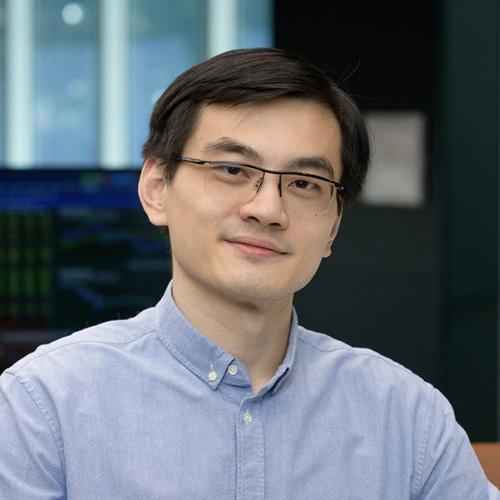 Dr Yanlin Shi, PhD (2014)
Dr Yanlin Shi received his PhD in statistics from CBE in 2014. In 2017, he joined Macquarie University as a Senior Lecturer in the Department of Actuarial Studies and Business Analytics. His research interest areas include financial econometrics, time series analysis and mortality modelling. Yanlin has produced more than forty-five research outputs, including over thirty-five articles in a wide range of international peer-reviewed academic journals, such as Demography, Journal of Banking and Finance, Journal of Empirical Finance, Scandinavian Actuarial Journal and ASTIN Bulletin.
In 2019, he became a Fellow of the Society of Actuaries (SOA), one of the world's largest actuarial professional organisations. In the subsequent year, Yanlin became a Fellow of the Institute of Actuaries of Australia. He is also a Chartered Statistician accredited by the Royal Statistical Society and a Fellow of the Higher Education Academy.
Why did you choose to work in the academia rather than in industry?
Many of my relatives have worked in high schools and universities and this influenced me to work in the same sector. Compared to the other industries, life in  academia is relatively more flexible and secure. Moreover, there are always multiple research opportunities in academia, which is exciting.
What are some of the surprises you experienced when you first started your academic career?
Having good connections with other senior academics is important. I  thought that academics, in comparison to industry professionals, might work more "privately". However, I have found that networking, such as attending conferences, is still a critical factor for success.
What are some of the things you wish you had known during your PhD that in hindsight would be helpful in your academic career?
I wish I took initiative to build my networks with senior scholars in my field. I was quite shy and did not interact with them much during conferences or seminars. Attending these events is a chance to meet new academics working in the same areas. Exchanging ideas with them will help you start new research projects and seek feedback on working papers.
How do you discover new research ideas and develop your research network?
Browsing top academic journals helps me develop new research ideas. Reading working papers, especially those by influential scholars, is good practice, since publications usually take at least one year to appear online. 
Frequently attending conferences or seminars is essential and non-replaceable. Don't be shy to share your ideas with your supervisors and other academics that you know. They could point you in the direction of some sound advice. If you're looking to collaborate, be prepared to covey your objectives when you approach someone you would like to work with.