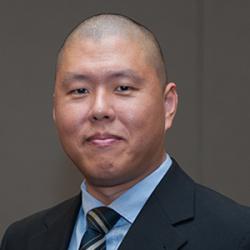 Master of Business Administration (2019)
Anthony has over 20 years of experience in engineering. He has worked for companies developing new and innovative technologies in automotive and renewable sectors. Anthony has also worked for the Royal Australian Mint where he managed projects and an engineering team. One of his exciting achievements includes managing the development of the manufacturing process for Australia's first colour circulating $2 coin, whereby the solution had to meet quality, safety and operational cost requirements.
He currently works in the Engineering and Asset Management team within KPMG, helping an Australian Government client  make new technology investment decisions.
What does a typical day at work look like for you?
I am part of a strategic advisory team at KPMG, which helps government stakeholders  make decisions on new technology investments. The information we use is often sourced from a team with financial, governance and technical expertise. I hold regular meetings with them to discuss risks and benefits, and then communicate these to our stakeholders, who will then make informed decisions. My previous experience in developing new technologies, combined with the business knowledge I gained through my Masters at CBE, help me understand and articulate the broader implications, not just from a technical perspective. 
How do you manage the work that you do not enjoy?
At times, work can be difficult, stressful and overwhelming. Reasons for this may include that the work is completely new and unexpected, has a potential for disagreements, is complex to navigate, or that you have a fear of failure. I often approach overcoming such challenges  like a puzzle. I don't fixate on one opinion and am open to suggestions. I sometimes admit my limitations, and am not afraid to seek help and feedback to improve next time. It is also important for me to switch-off from work when I am not there, and focus on important aspects of my life such as family, friends, and hobbies. 
Having had leadership roles in the past, I find it important to motivate yourself to face  challenges. As a leader, you should be the person who can motivate others and create a supportive culture that encourages learning and seeking feedback. I have learnt not all work is considered enjoyable to everyone and everyone has different triggers for motivation.