Image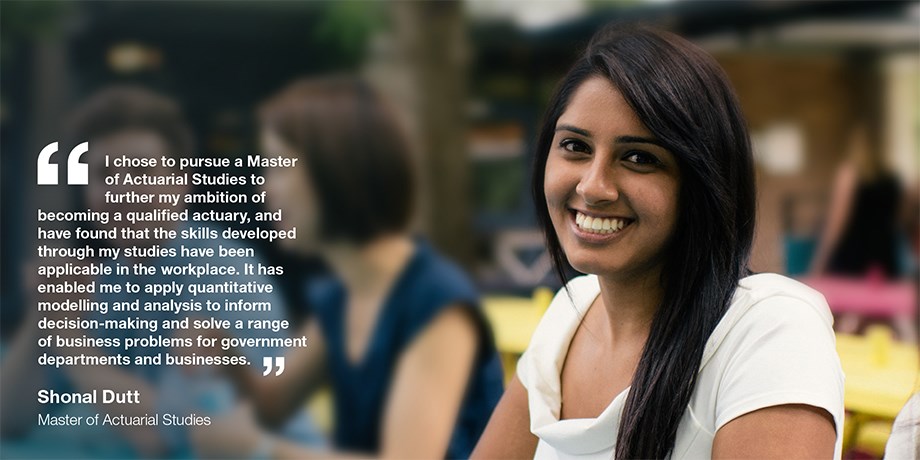 Why study Master of Actuarial Studies at ANU
Are you a maths whiz who wants stimulating work, limitless potential and an ever growing salary? This is the esteemed degree that will make you a thought leader in actuarial fields. With an ANU Master of Actuarial Studies degree you will excel in your career literally anywhere in the world.
Risk is all around us - in investment markets, on the roads, from our health and the climate. This degree will teach you how to apply your mathematical talent in understanding, measuring and managing the risks.
Graduates will apply mathematical, statistical, financial, economic and other skills to untangle the most complex and difficult problems facing the commercial world.
Accreditations
The Master of Actuarial Studies enables students to undertake a sequence of accredited courses that satisfy certain educational requirements of the Actuaries Institute. For more information on accreditation visit the ANU Actuaries Institute exemption policy page.
The ANU is also a designated Centre of Actuarial Excellence for the Society of Actuaries (US).
Length: 2 years full-time
CRICOS #: 050802G
UAC code: 830206 (Actuarial Studies)
Semester intake: 1