Image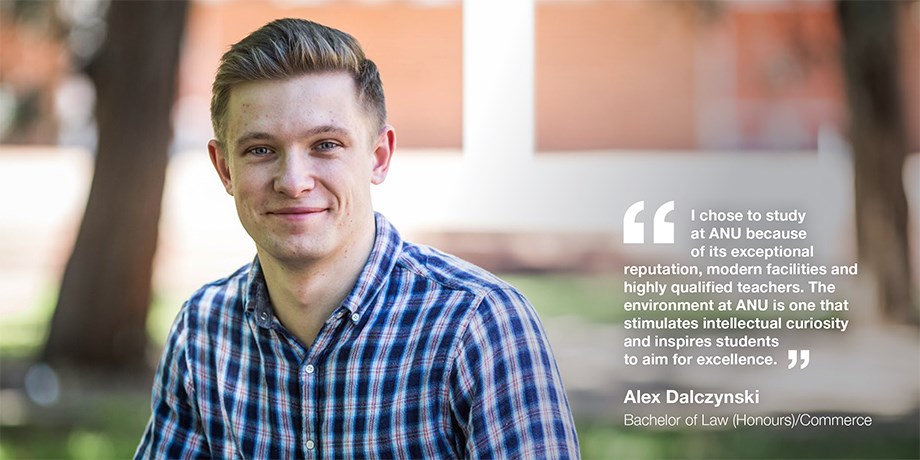 Why study Commerce at ANU
The Bachelor of Commerce offers significant flexibility and diversity for students. You will acquire the skills and knowledge to meet the challenges of a changing business environment, develop the ability to critically analyse emerging business issues, and be exposed to scholarly research in the national and global business arena. Achieving these academic and professional qualities will lead you to a wide range of business related professions and careers, or progress to more advanced studies.
The degree comprises core courses including business reporting, economics, quantitative methods and techniques and communication for business. Students must choose at least one major from the areas:
Accounting
Business information systems
Corporate sustainability
Economic studies
Finance
International business
Management
Marketing
Accreditation
Accounting: students who intend to seek membership of CPA Australia or Chartered Accountants Australia and New Zealand are required to complete specified professional sequences of courses. Further information is available from the College professional organisations page.
Business information systems: students who intend to seek membership of the Australian Computer Society are required to complete a specific professional sequences of courses.
Length: 3 years full-time
CRICOS #: 079653K
UAC code: 133503
Semester intake: 1 or 2
Career options
With its combination of core business courses and major specialisations, the ANU Bachelor of Commerce provides an ideal springboard for a wide range of careers in the private or public sectors.
Depending on your chosen major, the following are some of the areas where you can find work after graduating with a Bachelor of Commerce.
Accounting: business analysis, management accounting,
public accounting, company accounting, auditing.

Business information systems: consultant or business analyst, database administrator, system analyst or architect, programming and other professional careers in ICT.

Corporate sustainability: sustainable development manager, ethical supply chains, CSR consultant, or corporate sustainability communications.

Finance: financial trader, broker, analyst, statistician, corporate treasurer, financial consultant or financial planner.

International Business: international trade, global sourcing, import/export and supply chain management, or as a business specialist for a multinational corporation.

Management: human resources, recruitment, business consulting, business analysis.

Marketing: marketing research, marketing communications, advertising and sales, business development.