Our CBE Careers and Employability team are ready to help you successfully navigate the professional landscape and achieve employment success in the global market.
 
Image
Sok Ho Chong
CBE CAREER CONSULTANT
Sok has wide range of experience in both domestic and international business management. With over 10 years of experience in international business as well as experience in Financial Services and Senior Finance recruitment, he also has extensive knowledge in e-commerce and brick-and-mortar set ups.
He believes in supporting students through practical industry-based programs to support a successful transition to industry. Sok is responsible for employer engagement in Canberra, Sydney, Indonesia and South Korea as well as providing careers coaching to CBE students and graduates.
He holds a Bachelor of Business Management from RMIT.
---
Image
Kimberley Duong
CBE CAREER CONSULTANT
Kimberley has over 10 years' experience in the tertiary sector in the human resources, project management and careers coaching space. She is passionate about supporting students to find meaningful experiences and careers during and after their time at university. 
Kimberley is responsible for employer engagement in Canberra (NFP, local government and universities), Melbourne and Southeast Asia (Singapore, Vietnam and Thailand) as well as providing careers coaching to CBE students and graduates.
Kimberley graduated from the ANU in 2011 with a Bachelor of Arts degree in anthropology, archaeology and gender studies.   
---
Image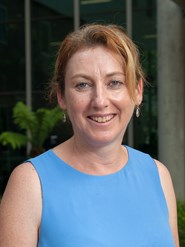 Yvonne Soper
CBE CAREER CONSULTANT 
Having worked at six different Universities over her twenty-year career, Yvonne specialises in personal and career development for a wide variety of students.
Yvonne's background has seen her work with domestic, international and PhD students. Her professional career also includes working with elite athletes, including Olympians and players from the Australian Rugby Union national team.
She is responsible for domestic employer engagement in Brisbane, Adelaide and Perth, and international employer engagement in Hong Kong and Taiwan. Additionally, Yvonne provides career management advice and support to students and graduates with degrees from the College of Business and Economics.
Yvonne had completed her undergraduate in Sport Science and her postgraduate in Psychology and Career Development.  
---
Jing Wang
STUDENT EMPLOYABILITY COORDINATOR
As a former Accounting and Finance student, Jing landed her graduate job through the student employability program. Then she worked in both public and corporate practices for more than 12 years domestically and internationally.
Jing was appointed to be the ACT International Student Ambassador for her dedication to international student engagement, cross-cultural learning, and collaboration. With her determination in delivering a 360-degree student experience, she has successfully transferred thousands of students from the classroom to their future work. At CBE, Jing is mainly responsible for the CBE Internship and Global Learners of Business and Economics (GLOBE) International Internship Program.
---
Image
Jessie Zhao
STUDENT EMPLOYABILITY AND INDUSTRY ENGAGEMENT OFFICER
Jessie Zhao has over 8 years working experience in HR full function in MNCs, including 3 years managerial experience, especially good at recruitment, compensation & benefit function. She would like to make use of her experience to enhancing the employability and expanding career opportunities for CBE students.
Jessie Zhao has achieved a master degree of Economics (Labor Economics) and a bachelor degree of Science (Applied Mathematics), with good communication skill in English and Native in Chinese.
Since April 2018, Jessie Zhao has been taking this role and based in ANU China Liaison Office. Jessie is responsible for employer engagement and CBE GLOBE Internship Program in China mainland and providing careers coaching to CBE students and graduates.
---
Liv Duczek
STUDENT EMPLOYABILITY COORDINATOR
Liv has been a member of the ANU community for over 7 years. After completing her Science (Psychology) undergraduate in 2017 she joined the professional staff services.

Liv has worked across Central and College teams in international and domestic admissions, student program and career coordination and advice, academic staff support services, scholarships and prizes.
Liv is an Employability Coordinator with the CBE Careers Team, focusing on Momentum and Special Industry Projects. With a passion for student engagement and inclusivity, she works to empower students in their academic and professional skillsets in order to assist their transition to industry.