Image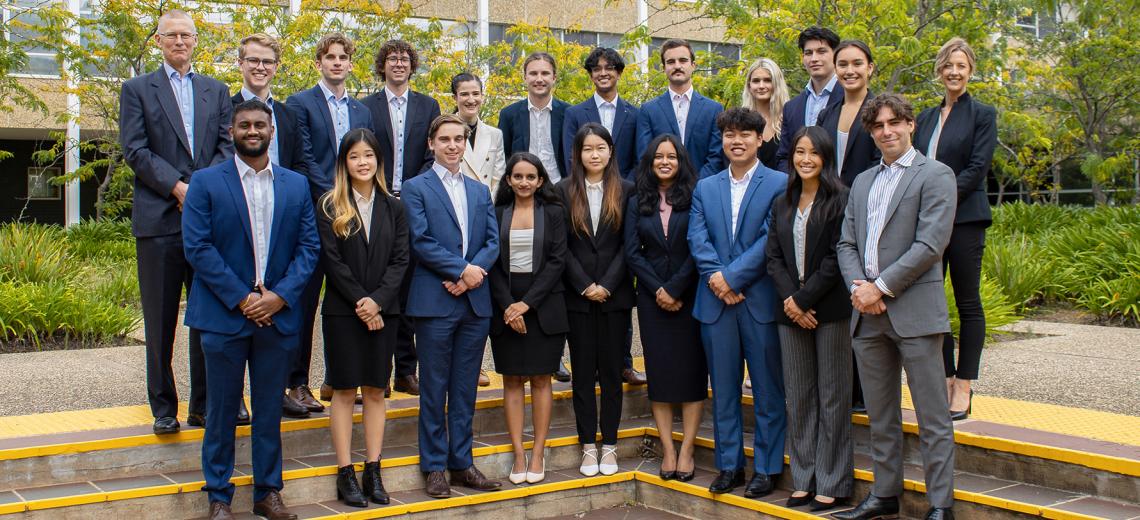 Socially responsible investing – known as SRI – is currently the biggest topic in the investment industry according to Associate Professor Geoff Warren and Dr Anna von Reibnitz from The Australian National University (ANU). Experts in SRI and convenors of the ANU Student Managed Fund (SMF) course, Geoff and Anna believe teaching SRI is crucial. The ANU SMF's comprehensive approach to SRI is the basis for their new research, which provides other educators with valuable suggestions for incorporating SRI into their own student-managed funds.
Students enrolled in the ANU SMF course have the opportunity to gain a deep understanding of the nuanced issues around SRI and develop strategies for its implementation in their investment decisions. They receive a hands-on introduction to the investment industry and assume responsibility for the management of over A$700,000.
Geoff and Anna, both from the ANU College of Business and Economics' Research School of Finance, Actuarial Studies and Statistics, have found that the incorporation of SRI in student-managed fund initiatives enhances both the investment process and the learning experience, and ultimately produces graduates that are better prepared for a financial market career.
"SRI is currently the biggest topic in the investment industry. Asset managers are moving quickly to embrace sustainability principles in how they invest. Teaching students about SRI gives them exposure to an area that is fast becoming core to investment industry operations, as well as of increasing importance to broader society. The ANU SMF would not be doing what it was set up to do without an SRI component," says Geoff.
The ANU SMF has transitioned from mimicking the University's SRI Policy to the students designing and continuing to evolve their own policy – now one of the most comprehensive employed by an Australian university student-managed fund. It includes a governance structure with detailed review processes and the integration of SRI issues into company analysis, rather than relying solely on industry exclusions and quantitative environmental, social and governance (ESG) ratings provided by external parties.
While incorporating the subjective nature of SRI into student-managed funds can be challenging, it is also rewarding, according to Anna.
"SRI issues are nuanced, multifaceted and often controversial. Our students are challenged to understand topics ranging from green energy to exploitative practices, and board diversity. They can be confronted with how their personal beliefs may differ from those of the group. Ultimately, they gain immense satisfaction from knowing they have come together as a team to make decisions in the best interest of the Fund and its values," she says.
Geoff and Anna's experience as convenors of the ANU SMF course, and particularly their teaching of SRI, has driven important new research, detailed in their forthcoming co-authored paper, Socially Responsible Investing in a Student-Managed Investment Fund: A Case Study, accepted for publication in the Journal of Investing. They have also co-authored a chapter for the next edition of the finance textbook Student-Managed Investment Funds (Bruce, 2020).
Their research provides educators with valuable suggestions for incorporating SRI into their own teaching, outlining a number of techniques to enhance the learning experience of students involved in managing investment funds. These suggestions include students developing their own SRI policy; team-based discussion to draw out a range of viewpoints and values; and integration of SRI into investment analysis and decisions, whilst limiting reliance on quantitative ESG ratings.
Geoff and Anna's research indicates student-managed funds that incorporate SRI are a valuable educational tool, with benefits including enriched learning and acquisition of skills that are increasingly valued by employers.
"The learning experience can be deepened significantly by creating an environment where students directly address the subjective and nuanced nature of SRI," they share.
Applications are now open for the Semester 2 ANU Student Managed Fund intake. This course provides a 12-unit offering for both undergraduate and postgraduate students and has a competitive application process. Click here to find out more and apply. Applications close 5pm (AEST), Tuesday 3 May.
The College is always keen to explore research collaborations with the public and private sector and to reconnect with alumni. Please get in touch if you would like to know more about partnering with us.