Image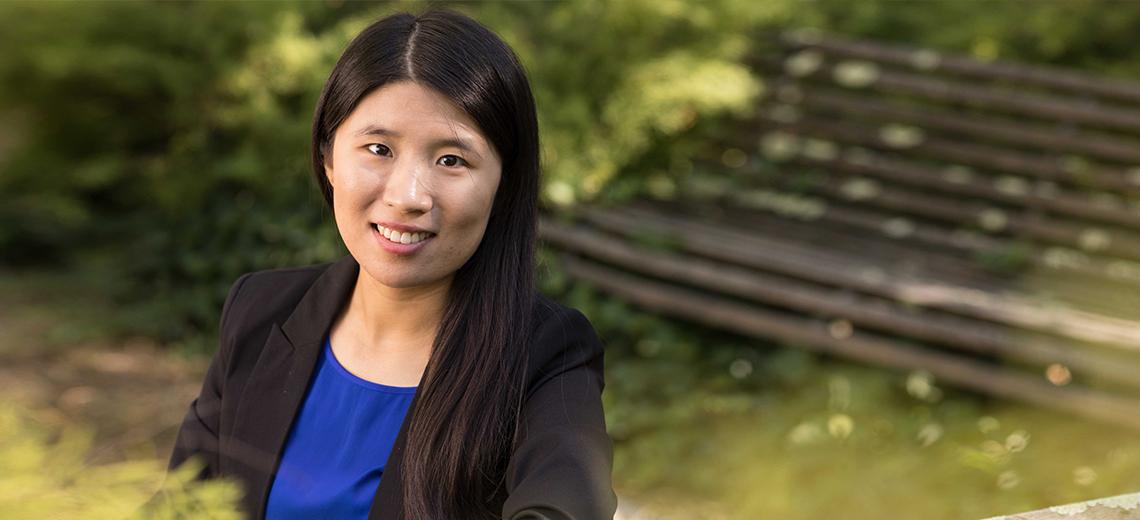 4 minute read
Dr Lingwei Li is a Lecturer of Accounting in the ANU College of Business and Economics' (CBE's) Research School of Accounting. Her research spans financial accounting, corporate governance and corporate finance, and has appeared in international outlets including Journal of Business Finance & Accounting, Pacific-Basin Finance Journal and Accounting & Finance.

Lingwei's commencement at ANU was the realisation of a childhood dream to become an academic. 

"I dreamed of this since growing up in China's Hebei Province," she reflects, noting, "I was so committed to an academic career that I started preparing PhD applications during the first year of my Bachelor degree." 

Lingwei's efforts in pursuing higher studies were well rewarded: She not only completed her doctoral studies at Singapore's Nanyang Technological University (NTU), but also received the Best Paper Award in Applied Corporate Finance at the Midwest Finance Association Annual Meeting for a study on proxy voting.

Since arriving in Canberra, Lingwei has continued her research in proxy voting as well as information intermediaries including proxy advisors and investor relations firms. She is also studying the role of human capital in corporate performance and policies.
I've learnt many valuable lessons from my CBE colleagues in relation to teaching, research and supervision.
 
For example, Lingwei and her colleagues recently investigated how multiple directorships affect the performance of Australian companies, finding that exogenous directorship reductions only increase the performance of large companies. Their testing suggests that the benefits of reduced workloads more than offset the costs of fewer connections for directors in large firms, translating to improved overall corporate performance in these firms. However, the relative importance of board connections in smaller firms means that a similar performance improvement is not observed in these firms. 

Lingwei uses insights gained from her research, and those of her peers, to inform her teaching in Auditing and Assurance Services. 

"My research on auditor ratification voting and financial restatements helped me better understand the demand for auditing and the importance of audit quality. The insights gained from my research have shaped my teaching. I've also utilised papers published in top-tier accounting journals to design essay questions for students," Lingwei reflects. 

Teaching and research aside, Lingwei feels fortunate to be part of the College's supportive culture. 

"I've learnt many valuable lessons from my CBE colleagues in relation to teaching, research and supervision. The mentorship I received from Dr Rebecca Tan in my first year of teaching was particularly valuable, and something I am grateful for to this day," Lingwei explains. 

Having grown up in China, studied in Singapore, and now working in Australia, Lingwei has always found it important to embrace change and to be open to new opportunities – a strategy that has helped her to adapt to various COVID-19-induced changes. 
"I'm learning not to fear change but to see it as an opportunity for improvement and personal growth. During the pandemic, I've acquired new teaching skills and maintained connections with my co-authors and colleagues. In my spare time, I've taken to exploring nature and taking photos," she concludes.
The College is always keen to explore research collaborations with the public and private sector and to reconnect with alumni. Please get in touch if you would like to know more about partnering with us.