Image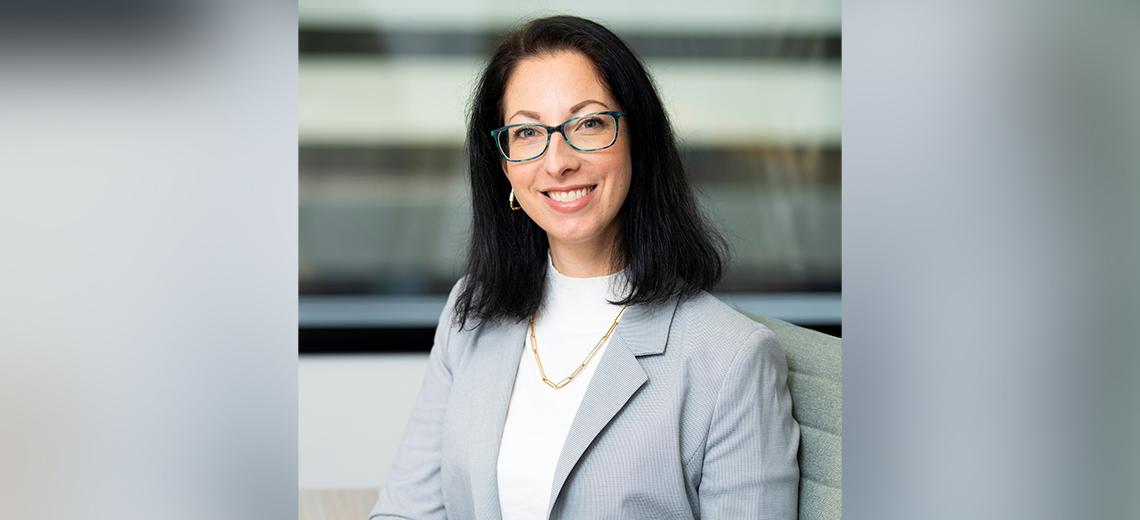 6 minute read
Lisa Pulko is the Chief Operating Officer (COO) for the National Disability Insurance Scheme (NDIS) Quality and Safeguards Commission, a role she commenced in April this year.
She began her career as a consultant at EY, shortly after graduating from The Australian National University (ANU) with a Bachelor of Arts and Bachelor of Commerce in 2002. She has since gained extensive experience working in the public sector. Her most recent roles include Assistant Secretary for Finance Enabling Groups in the Department of Defence, and Acting First Assistant Secretary with the Department of Home Affairs.
Lisa's primary responsibilities in these roles included improving financial systems, policies and processes at Defence, as well as contributing to the design of sustainable budget arrangements. She delivered the Commonwealth Budget for Home Affairs, designed prioritisation frameworks and business-improvement approaches, and negotiated large contracts.

In this interview, Lisa discusses harnessing your core skills and pushing your capabilities, as well as the professional values needed to be successful in the workplace and her experience of leadership in the public sector.
Can you tell us about your career path, what led you to the role you're in today and how your ANU degrees helped prepare you for it?
Doing a double degree at ANU (Arts/Commerce) gave me the flexibility and the latitude to study things I was really interested in, but taught me to do it in a structured way. The units I chose complimented each other, providing a lot of opportunity to explore similar concepts from multiple angles, to consider problems in one disciple using ideas from another, or to make connections that might not be obvious, but are helpful. Although I didn't realise it at the time, the degree played to my areas of strength and taught me how to apply them to best effect. Of course, I have also practiced, learned, revised, studied, listened, sought feedback, and improved since I graduated, I will always have room to grow!

I have continued this approach throughout my career, looking at what my core skills are and how they can be usefully applied in different ways. I have always looked for 'interesting' work, where I can make a contribution, but also where I can learn. The learning keeps things interesting.

This approach has led me to take on some roles that I never would have imagined for myself, some of which were incredibly challenging and took me well out of my comfort zone. Of course, there have been plenty of times when I have doubted myself, but I have been incredibly lucky to have people around me who have pushed me further than I was comfortable, and gave me a safety harness and sense of security.
You have recently taken up a new role as COO for the NDIS Quality and Safeguards Commission. How does working in this organisation differ from your previous roles with Defence and Home Affairs, and how will you use your skills effectively to make an impact?
Working in the NDIS Commission is very different from Defence and Home Affairs. The biggest difference is simply the scale of the organisation and number of staff. In a large agency, there is greater people capacity to undertake work, but it is harder to implement lasting change. At the NDIS Commission, staff are passionate about uplifting the sector and working together to uphold the rights of people with disability; our people capacity is more limited but successful implementation is much easier.

Given my relatively short period in the role, I think the most valuable thing that I bring is fresh eyes and curiosity. I am no smarter than the people around me are, and in most cases, they are much more qualified than I am. However, they tend to be focussed (as they should be) on their area of expertise. I contribute in the COO role by making connections both within the agency and across the Commonwealth government more broadly to maximise the value for taxpayers.

I also ask a lot of questions, which I know can be annoying, but which can lead to insights. I am comfortable debating ideas – considering a range of options and concepts along with the risks and opportunities usually leads to a better outcome.
What does the NDIS Quality and Safeguards Commission do?
The NDIS Commission is an independent agency established to improve the quality and safety of NDIS supports and services. The NDIS Commission is the national regulator of NDIS service providers. In our role as a regulator, we focus on amplifying and promoting the rights of people with disability by creating access to quality services and supports that are delivered by skilled support workers. Our regulatory frameworks are intended to promote and remove barriers to quality and safety, enabling NDIS participants to confidently exercise their consumer independence.
You have worked in both the public and the private sector. In your opinion, do the sectors differ greatly in their approaches to capacity building?
Yes, I think they do. The focus of the two sectors is very different and this influences their approach. I should note though that I don't have recent experience working in the private sector and I think that perhaps it differs between industries.

In the private sector, employees and management work to produce services and products that make money. They are more comfortable to spend money to make money. Keeping a competitive edge relies on innovation, so they are open to learning from risk-taking, experimentation and failure. If the upside is good enough, it is worth the risk of failure. There is an expectation that they will invest in developing, or building the capacity of, their staff because it helps them stay competitive, and this is built into the bottom line.

In the public sector, the focus is first and foremost on maximising outcomes for the community, and using taxpayer money to provide value. This can result in a real tension with regard to innovation. The Australian public wants an agile and innovative public service, and as we never want to waste the taxpayer money we have been entrusted with, there is little tolerance for risk taking or failure.

At the same time, there is a constant need to prioritise and reprioritise how we do use our budgets. Sometimes this means that things such as training, data and systems are lower down the priority list, even though we know that they could have a longer-term payoff. We are beginning to be more creative about our capacity building, which I am pleased to see, and disciplined about allowing for it in our budgets.
What advice would you offer women who are looking to take the next step into a leadership position?
Leadership is not about your job title – you can be a leader at any stage in your career, even in unpaid roles. I would say to anyone considering their next step, think about what your core skills are and what motivates you. It is hard to motivate others if you aren't motivated yourself. Be deliberate in how and where you chose to invest your time, it is a limited commodity. Be prepared to listen, even when it hurts your ego, you will learn something. Lastly, build an amazing, diverse team. Give the people around you the independence they deserve, the support they need and the credit they are due.
The ANU College of Business and Economics offers an extensive range of specialised programs. Click here for more details.