Image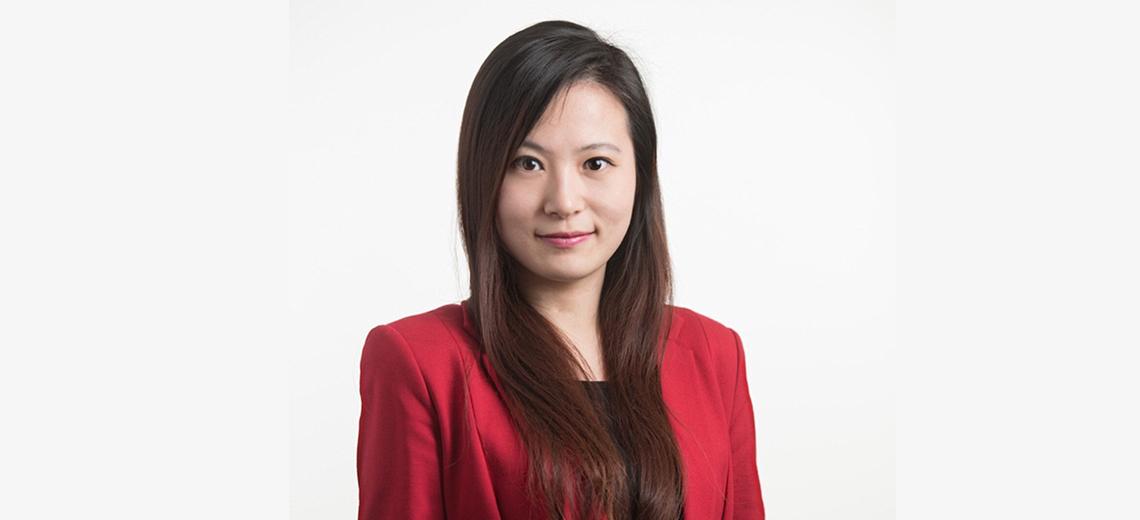 3 minute read
Tiana Teng is the Vice President of Commodity Markets and Finance with Macquarie Group, a global financial-services organisation focused on empowering people to innovate and invest for a better future. In this role she drives business growth in energy sectors across America.
Beginning her career as a graduate at National Australia Bank (NAB), Tiana quickly gained experience in finance strategy and asset management. She then took up her first of several roles with Macquarie Group, working as an Independent Valuations Executive in the North America power and gas markets. Tiana also worked in a Business Development Manager role, before taking up her current position.
Tiana completed a Master of Financial Management at The Australian National University (ANU) in 2014. While completing her study, she gained her Chartered Financial Analyst (CFA) qualification, one of the highest distinctions in the investment-management profession.
In this interview, Tiana shares her finance-career journey, why she finds the industry fascinating, and how completing your studies virtually has its advantages.
Q. Can you tell us about your career path, what led you to the role you're in today and how your ANU College of Business and Economics (CBE) degree helped prepare you for it?
I started as a graduate at NAB and got to experience a variety of sectors, from asset management and business banking, to finance and strategy. Eager to experience the global markets up-close, I joined Macquarie and specialised in independent valuation for North America power and gas markets. A couple of years later, I took up a business manager role where my focus was to accelerate the infiltration of the commodity-trading business into the China market. Last April I moved back to the United States and became a change agent, with the focus to drive the business growth and transition in the energy sectors across the Americas.

My CBE degree covered an extensive range of subjects. It gave me a glimpse of the array of products and services that are out there, which ultimately led my career to the exciting and impactful commodity markets.
Q. You have spent your career contributing to finance strategies and market development. What key changes in the finance industry have you observed so far, and how do you think finance trends will evolve in the future?
Finance as an industry is fascinating as it represents the psychology of the world – how it's feeling, what it is thinking and where it's moving. The challenges stemming from industrial trends and policies, geopolitical turmoil and the COVID-19 pandemic, made it even more fun the last few years. With competing factors observed in the market suggesting a highly uncertain outlook, we have – and will continue to see – the market participants balancing and navigating between disruptions and transitions towards long-term propositions.
Q. You studied and completed your Masters online. What was that experience like and what were the benefits of learning virtually?
It wasn't common at the time. I was grateful that ANU accommodated me to complete most of my studies online and fly-in for the exams. This allowed me to study and work interstate full-time while preparing for my CFA qualification. It certainly wasn't easy to juggle all at once, but the flexibility and assistance ANU offered made it all possible. With virtual learning, I was able to prioritise my days and study at my own pace. The autonomy and the effective questioning skills I developed during that period have helped me tremendously in my career development.
Q. You have been in leadership roles for the last six years. What's a key lesson you have learned about being an effective leader?
We face significant challenges and obstacles on a daily basis. Keeping an agile mindset helps me stay focused, embrace different perspectives, grow with the people around me and evolve with the industry. I've also learned from experience that taking proactive steps to share the vision and committing to high standard execution is the key to maintaining trust and building momentum among stakeholders.
The ANU College of Business and Economics offers an extensive range of specialised programs. Click here for more details