Image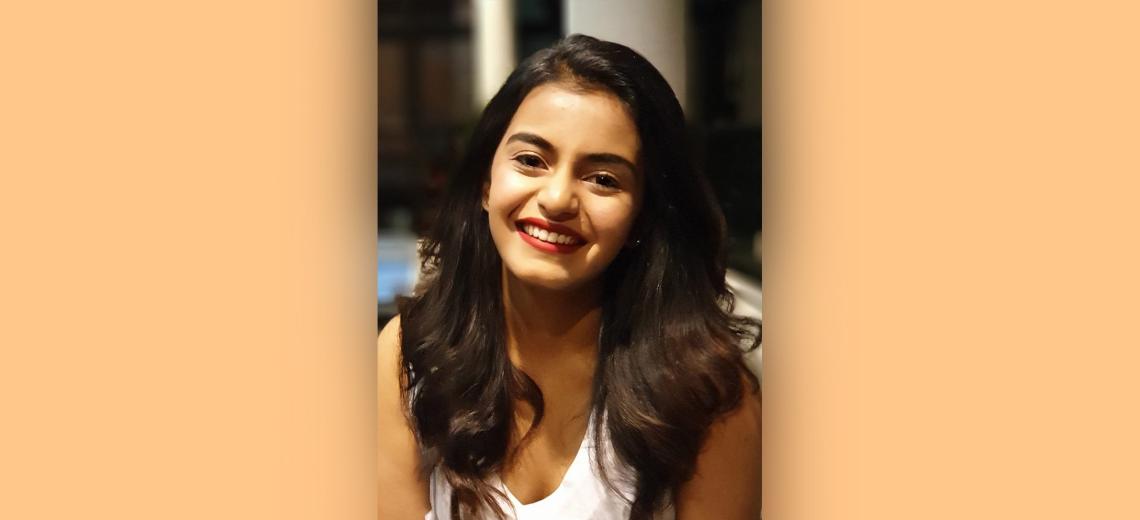 3 minute read
Nidhi Shankar Reddy is an international student from Bangalore, India. She graduates from the Australian National University (ANU) College of Business and Economics (CBE) with a Master of Entrepreneurship and Innovation, with an emphasis on marketing specialisation.
In 2020, she completed a Bachelor of Business Administration, with a double major in international business and management.
She has worked as a student ambassador for CBE for five years, which gave her the opportunity to meet prospective students and share her experience. Nidhi also held the position of Vice President at the ANU Volunteering Society, aiming to bridge the gap between volunteering organisations and students.
In 2022, Nidhi took on the role of Media Sub-Team Lead for ANU Solar Racing, a student-run team, and competed in the biennial Bridgestone World Solar Challenge.
In this interview, Nidhi shares the dynamic experiences that her studies enabled at ANU, and why she feels ready to tackle post-university life.
Q. Why did you choose to study at ANU?
I started my journey at ANU with my Bachelors in 2018, as I wanted to study business from a global perspective, and ANU was consistently ranked as the best university in Australia. I decided to continue my education at ANU with a Masters, after completing a course in entrepreneurship and innovation. I chose it due to the engaging structure, content and the challenging nature of the course.
Q. What did you enjoy most about studying a Master of Entrepreneurship and Innovation?
I enjoyed the entire program, as the courses consisted of active, rigorous and competitive hands-on activities. I had to brainstorm start-up ideas, strategise, develop a business plan and pitch to a group of investors. The courses provided me with both theoretical understanding and practical application of the concepts.
Q. Why did you decide to become an international student ambassador? How has this experience shaped your personal and professional growth?
Navigating university life in a foreign country alone is a daunting experience for any student. As a student ambassador, I wanted to guide and share my experience with future students. Interacting with students from diverse walks of life over the years improved my interpersonal and public-speaking skills.
Q. How did you get involved in the ANU Solar Racing media team, and what did your role entail?
I wanted a role that was unique and challenging, as my educational background was strongly focused on business. ANU Solar Racing team pushed me out of my comfort zone, as I had to develop and implement a marketing plan to communicate technical information to the audience, and build popularity for the team.
Q. How do you plan to utilise your studies after graduation?
As a part of my short-term goal, I look forward to working in marketing roles at start-ups – they are quite challenging and would help me gain experience in a flexible environment. I would like to simultaneously work on developing a venture of my own.
The ANU College of Business and Economics offers an extensive range of specialised programs. Click here for more details.