Image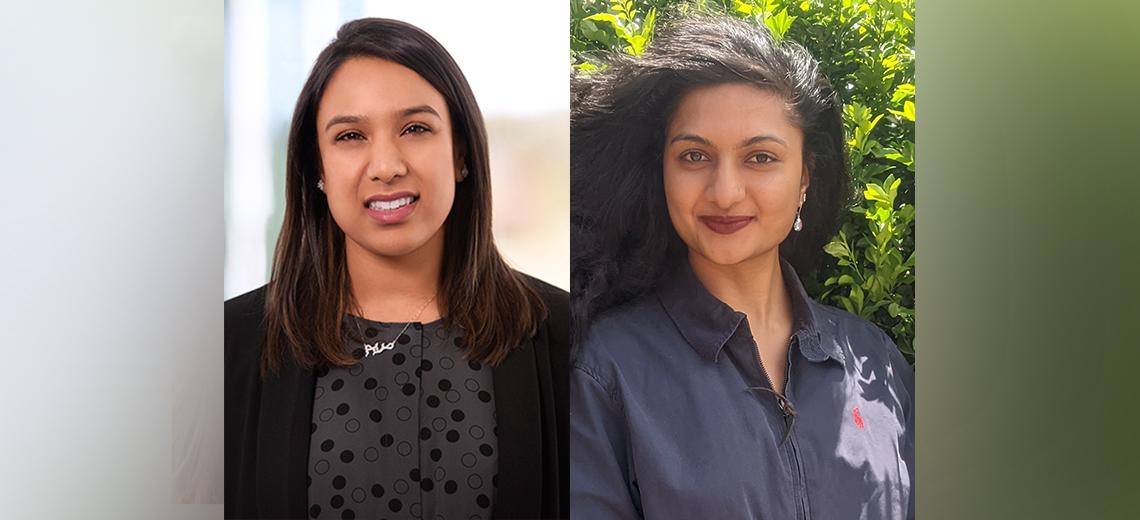 8 minute read
Image
'Dream Dare Do' is an event series for ANU College of Business and Economics (CBE) current students and recent graduates who are pursuing their dream jobs.
The third event of the four-part series, Do – How to successfully transition from university to work and the importance of the first 90 day, will take place on Thursday 29 April. CBE alumni Mariam Hafiz and Shenal Harakh will share valuable tips to assist students with their transition from the classroom to their first workplace.
Mariam is a Senior Manager in PwC's Corporate Function Transformation team in Canberra and Shenal is an entrepreneur and Founder of Knomad.
During this online session, they will address how to ensure momentum and success within your first 90 days in the job. 
Mariam and Shenal have shared details about their own career paths and some teasers on what attendees can expect at this event.
Q. Can you tell us about your career path and what led you to the role you're in today?
Mariam:
I commenced my career at another 'Big Four' company, where I learnt some of the most important career lessons of my professional life. After auditing for three and a half years, travelling around Australia and having exposure to some really interesting people and places, I woke up one day and decided I didn't want to be an auditor for the rest of my life. 

It just so happened that at that very time, I bumped in to an old colleague at Aldi who was setting up a taskforce at the Department of Home Affairs. I ended up working with him for 12 months and really enjoyed my time in a fast-paced, relevant taskforce. 

I later found my role becoming more 'business as usual' and looked at opportunities at PwC. Three interviews and a case study later, I joined PwC in consulting and have never looked back.                                                                                                                                                                                                                                                 
Shenal:
I started as a Graduate at PwC Australia within its Risk Assurance unit of their Sydney office; working on IT and internal audits for large financial institutions and government clients. After two years there, I moved to EY Bermuda hoping a change in environment would encourage me to think differently about my role. Quite quickly I realised I wanted a lot more out of life and not just my day job. I moved back to PwC Australia where in addition to my role as a Senior Consultant, I formulated and pitched a new service offering in Reputational Risk Management to the Partnership. Despite this experience, I still felt I needed more and wanted to solve different problems, and to solve them differently. I resigned from my role in September 2020 and founded Knomad – a tool for visualising the universe of topics discussed on forum and social threads to encourage interdisciplinary thought and the understanding of different perspectives brought to a topic. Alongside Knomad, I am a Fellow at Startmate, Australia's largest start-up accelerator, where I am working with a coach to help me create my place in the start-up ecosystem. I am also as an independent Risk Consultant on various projects.                                                                                                                                                                                                                      
Q. Could you give us a taste of the topics you will cover at this event?
Mariam:
I would love to share my insights about the reality and expectations of joining a professional workforce. I'd also like to provide some perspective and discuss the importance of networking, doing a good job, defining your brand and making the most of every opportunity as a stepping stone. At the end of the day, no one truly knows what they want, but with the right attitude and opportunities, you can figure out what you want or don't want.                                                                                                                                                                                                                                                                                         
Shenal:
I am keen to explore the importance of continuing to advocate for yourself within your role. Once you secure an offer, it can feel as though the race is over and rightly so after all that effort. However, it is important to continue to build your brand and advocate for your growth, interests, and values once you begin working. Do not be afraid to create your own opportunities. I'd also like to talk about the 'gut feel' – acting on what you believe is the right thing to do for your personal situation, avoiding survivorship bias, and being exposed to as much as possible to help you to manage these elements.                                                                                                                                                                                                              
Q. How did your CBE degree prepare you for your career?
Mariam:
University taught me the importance of research and analytical skills, and writing those extensive 5,000-word essays taught me to write properly and structure my arguments in a logical manner. Both of these skills have been critical to my success in the workplace.                                                                                                                                                                                         
Shenal:
The opportunities CBE provided to network and attend industry-sponsored events were helpful. Combined with Canberra's small and friendly atmosphere, I was able to make genuine connections with many recruiters and campus ambassadors. Every single graduate offer or interview of mine has been a result of networking and somebody saying 'I like you' or 'I think you'd be suited for this'; I wouldn't have had my career journey if it weren't for those events and people. 
The Bachelor of Economics at CBE is quite mathematically and statistically heavy, but it was a great way to learn and apply interdisciplinary thinking consistently over a program. Learning about theorems, modelling programs and quantitative thinking to solve some very real, impactful, and non-quantitative issues set a foundation for the way I continue to engage in problem solving. I use this type of thinking every day with Knomad when trying to structure data.                                                                                                                                                                                                                                                  
Click here to register for Do – How to successfully transition from university to work and the importance of the first 90 days, on Thursday 29 April. 
The ANU College of Business and Economics offers an extensive range of specialised programs. Click here for more details.