Image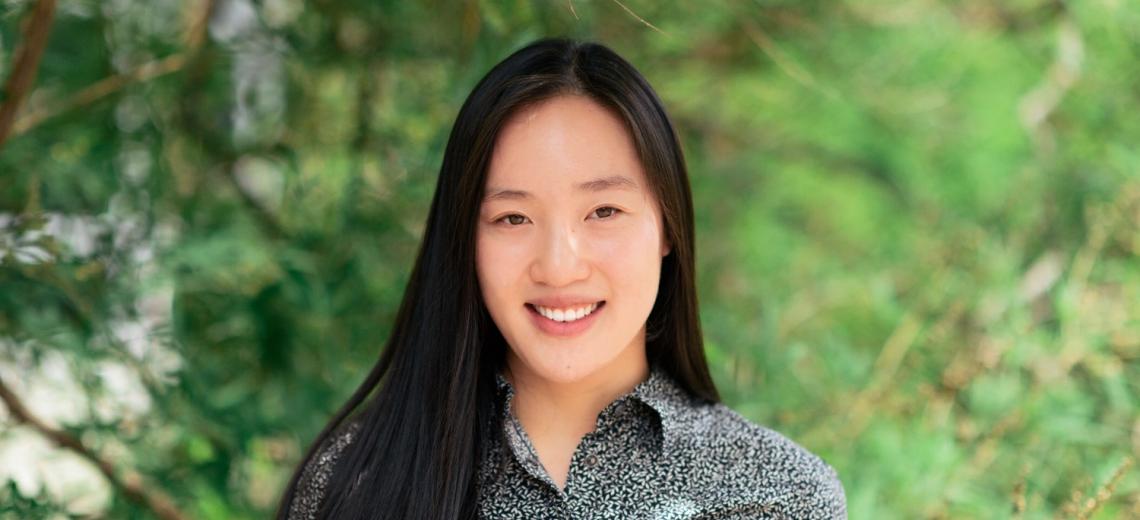 6 minute read
A basketball-related injury sidelined June Ma for most of the summer of 2008. The incident proved to be a decisive moment for the teenager's future in academia.
"At five feet and five inches, I quite obsessively played point guard during my school days. I even represented the ACT at various competitions and was determined to become a professional basketball player. However, not long after receiving a Pierre de Coubertin Award from the Australian Olympic Committee, I injured my ankle, which kept me away from the game for months. While I was really sad at the time, it was perfectly timed from an academic and career perspective, as it shifted my focus to my studies," June says as she recalls her career-defining moment.
Now, an economist with the Reserve Bank of Australia (RBA), a pre-doctoral researcher at The Australian National University (ANU) and a R. G. Menzies scholar, she is on her way to the US to pursue her scholastic ambitions at Harvard University.
ANU is unique not only because of its influence on Australia's policymaking but also its class sizes, which naturally enhance interaction and learning.
"Choosing a university to pursue my PhD was a hard decision, particularly during the ongoing pandemic, as it was difficult to get a sense of the different departments and colleges by only virtually viewing them. However, given my broad and interdisciplinary interests, I felt that I would be best able to explore and apply economic theory to real-world problems," shares June, who picked Harvard despite being offered full fellowships from several elite US universities.
In contrast, the decision to study at ANU was an easy one for her to make.
"Canberrans are really fortunate to have a top university, by both national and global standards, at their doorstep," June says proudly, having been born and brought up in the country's bush capital.
She adds that ANU is a unique university not only because of its influence on Australia's policymaking but also due to its small class sizes, which naturally enhance interaction and learning.
June's University journey started in 2011. By 2016, she had obtained a Bachelor of Economics with Honours, as well as a Bachelor of Laws with Honours.
After graduating, she joined the RBA as an economist, and initially worked in the Economic Analysis Department. Her role was to analyse the macroeconomic developments in China and India, and their effect on the Australian economy.
[At ANU] I was interacting with people at the forefront of their fields on a daily basis and this was an invaluable experience.
"Most recently, I worked in the Payments Policy Department, which is also the regulator of the payments system in Australia, a role of the RBA that few people are aware of, compared with its role in monetary policy. The work in Payments Policy is more project-based than in other departments, so there is more variety. I was fortunate enough to get the opportunity to work on an experiment exploring the merits of a central bank wholesale-settlement token issued on a distributed ledger, which tied in well with my research on cryptocurrencies. I also monitored compliance with the Bank's payment-card regulations, as well as contributed to a review of some of these regulations," June explains.
She feels that her success so far can be linked to her ANU experience for two main reasons: The University's 'first principles' approach and its faculty.
"ANU teaches you how to think about solutions to any problem, rather than only focusing on the solutions to problems that are unlikely to arise in exactly the same manner in the real world. When I entered my honours years at University, the faculty treated me like family. I was interacting with people at the forefront of their fields on a daily basis, and this is an invaluable part of the experience," June shares.
This interaction has been ongoing for the young economist. By late March, June went on extended leave from RBA to undertake post-doctoral work in mathematics and COVID-19 research with CBE Professors Rabee Tourky and Rohan Pitchford.
"The pandemic has changed a lot of things, including the focus of my pre-doctoral work. There are both health and economic consequences of the COVID-19. Our focus is on how policy should respond to the latter to deal with the period of economic hibernation – a term we came up with – as well as the economics of the policy responses that have been developed by the government," June explains.
Given how the past decade has reinforced her academic aptitude, June is sure that she will not stray away from being an economist and a policy contributor for Australia.
---
The ANU College of Business and Economics offers an extensive range of specialised programs in Economics. Click here for more details.