Image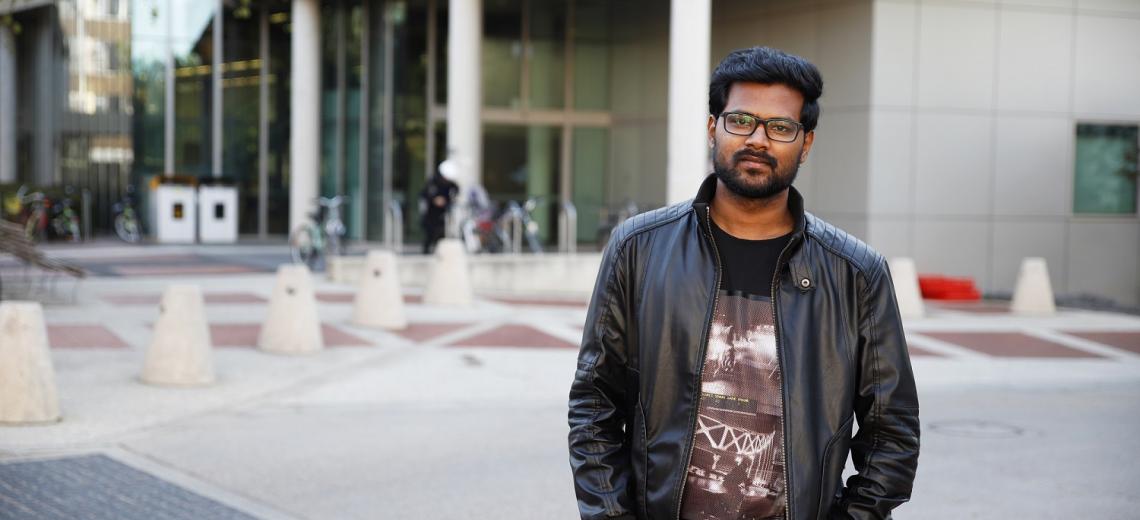 4 minute read
Ever since he understood how stock markets, companies and individuals could make or break an economy, Sailendra's curiosity about finance has insatiably grown.
"The numerous risks involved with finance has been a catalyst in strengthening my professional and personal interests," Sailendra shared.
This captivation, to know more about the ups and downs in the world of finance, led Sailendra to leave his corporate life in India for a campus life at the ANU College of Business and Economics (CBE).
Before moving to Canberra, Sailendra worked in his home city Bangalore, where he started his career at KPMG as an Audit Associate. He later worked with one of the prestigious financial service sector organisations – State Street.
"My work experience has helped me understand what it takes to be successful in my field. But I want to gain more knowledge, build more connections, learn new skills and further develop my personality. All of these factors have led me to shift from working to studying," explained Sailendra, who is pursuing a Master of Finance and is the recipient of the CBE India Excellence Scholarship.
My degree is a skill enhancer. It will provide me with great opportunities in the industry.
While he admits he felt uncertain during his initial days in Canberra, he felt entirely reassured about his move during the College's Orientation Week or O-week.
"I chose to do a Master of Finance because of the specialised programs. At O-week, I was provided a lot of coursework advice from various CBE representatives, who explained how each course I study will link to what I do in the subsequent semester. These conversations about my coursework made me feel confident that I have made the right choice for my career," Sailendra said.
So far, Sailendra's academic experience has been stimulating and he has been impressed by the teaching standards at ANU.
"The lecturers add value to the entire learning experience. Each professor adopts an engaging method of teaching, which can help any student, even without a finance background. What I also love about learning at ANU is the access to listen to my lectures anytime since they are all recorded. It helps me, to comprehend the concepts more clearly," Sailendra said.
Through his time at CBE, Sailendra has also discovered the nuances between studying in India and in Australia, which he regards an exciting experience.
"The first time I had to attend a class at CBE, I found the experience different yet exciting. I am used to a system back in India where students sit in the same classroom the entire day, and the lectures are delivered according the timetable provided by the university. At ANU we have to make our own timetable, which is an entirely a new experience," he shared.  
Sailendra plans to use his degree to create impacts and become a leader in his field.
"My degree is a skill enhancer. It will provide me with great opportunities in the industry and will immensely contribute to my professional growth," Sailendra said.
---
The ANU College of Business and Economics offers an extensive range of specialised programs in Finance. Click here for more details.